If you're researching probate real estate you probably have a property that you need to sell either by inheritance or someone has passed away and you are the executor of the estate. Selling a home by probate is a little bit more tricky than a typical or standard real estate transaction. It's important to get a certified probate real estate agent in order to handle all the details between the lender, the banks, and any liens or mortgages that may be out there.
If you're looking for probate real estate agent here are some great questions to ask when interviewing.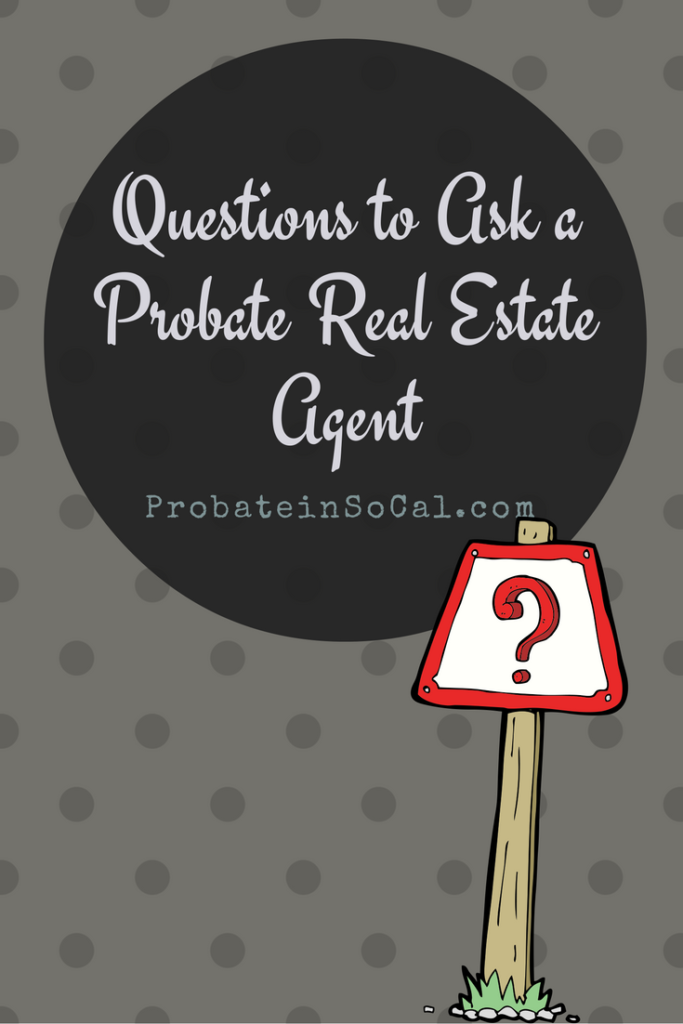 Have you sold properties through probate before? This is more than simply a yes or no question. If they say yes, ask a little bit more in depth such as appearing in court representing the estate and how much of their business is focused on probate and trust sales? As in my line of work, I dedicate the majority of my real estate transactions into probate so not only do I know the system but I am well-versed in the laws and regulations that come along with probate.
How long have you been selling probate real estate? It can be very complicated and unless the agent has performed several probate transactions, it can be difficult to understand all of the nuances that come along with this type of situation.
How well do you know probate law? Probate and even trust sale real estate require diligent attention to the law and a unique marketing strategy because many properties may not be ideally set up for the typical buyer. A probate agent should have good relations, resources, and connections with court personnel, probate professionals, and attorneys.
Ask how they would market the probate property. As previously mentioned, marketing probate real estate and properties is a little different than a traditional sale. The agents should be prepared to present aggressive marketing tactics and possibly even market the property after an initial offer has been accepted. Often times, the seller is not located near the property or even in the same state so you need to sell comfortable with how the agent will market the property when you're not around.
[Read more: 5 Additional Things to Consider with a Probate Realtor®]
Finding the right probate real estate agent does take a little bit of effort and research but once you are comfortable with the way they do business, how they communicate and how they market the property, you can be assured that your needs, desires and end goals will be met in a timely manner.
Have more questions? Feel free to ask anything at any time. Contact me through my website or feel free to call. Please call or text my cell (949) 748-9834 for an immediate assistance